Offering an array of Solvent Dyes, Color Pigments, etc. for various industrial applications
About Us

Parthchem is an eminent manufacturer and distributor of an assortment of Industrial Chemicals. Based at Maharashtra (India), we entered the industry back in the year 1999 with an aim to provide different kinds of raw materials in the form of Solvent Dyes and others. Our offered range of industrial chemicals includes Color Pigments, Optical Brighteners, CBS-X Solvent Dyes, Ready Mix Color Packets, Additives For All Types Of Plastics and others. With assistance of our industrial experts, we specialize in manufacturing all these products in accordance with preset industrial standards. Used in a number of applications such as in laundry detergents to make clothes appear cleaner and increase paper brightness, etc. our products are widely demanded for their increased usages. We have set up high-end manufacturing units, where we develop all products under the care of our quality inspectors. Keeping a strict watch over all manufacturing processes, our quality analyzers promise to cater our clients only with premium quality products. Further, our hired professionals work in coordination to deliver products in highest quality standards within promised time that helps us in holding up to our brand value.

Quality Management

We have equipped latest quality testing laboratories that allow our professionals to put all manufactured products through different tests. All our quality controlling professionals follow strict company procedures to stand true to our industrial repute. Available equipment are used to thoroughly test these products on several quality tests before shipping of products is done. Further, using safe packaging material enhance quality, ensures high visibility and keep the products usable for longer time. Thus, our quality controlling patterns allow us to stay ahead in industrial competition.

Offered Products

We are renowned for offering a range of quality-driven Color pigments, optical brighteners and other industrial products. Below list mentions all our manufactured products.

Color Pigments
Optical Brighteners
CBS-X Solvent Dyes
Ready Mix Color Packets
Master Batches
Additives For All Types Of Plastics
Our Infrastructure

Company infrastructure of Parthchem helps all professionals by providing all required facilities to fulfill all requirements. With different sections of our infrastructural base, we can swiftly manage the production process, keep a strict quality control on all processes and make easy packaging and store all manufactured goods. Further, all latest machines and tools equipped in the production process, our dyes and chemicals are developed in high precision and help us to stay in sync with industrial parameters.

Most Popular Products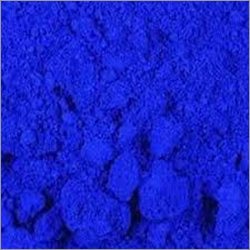 With the aid of modern methodology, this Solvent Blue 35 is formulated using the best quality chemicals at our well-equipped processing unit. For coloring numerous items in blue color, this powder is used in textile, cosmetic, paper, rubber, toy and many other industries. Along with this, the provided Solvent Blue 35 is known for purity, standard shelf life and accurate chemical composition.
Latest Trade Offers
Our organization hold expertise in trading and distributing superior grade Light Diffusion Additive in Mumbai, Maharashtra, India. Our offered Light D..
We are engaged in importing and distributing excellent quality Optical Brightener OB,OB1in Mumbai, Maharashtra, India. This grades of optical brighten..